2021 is our 54th Year Serving Great Meals at our
Same Location in North Conway, New Hampshire!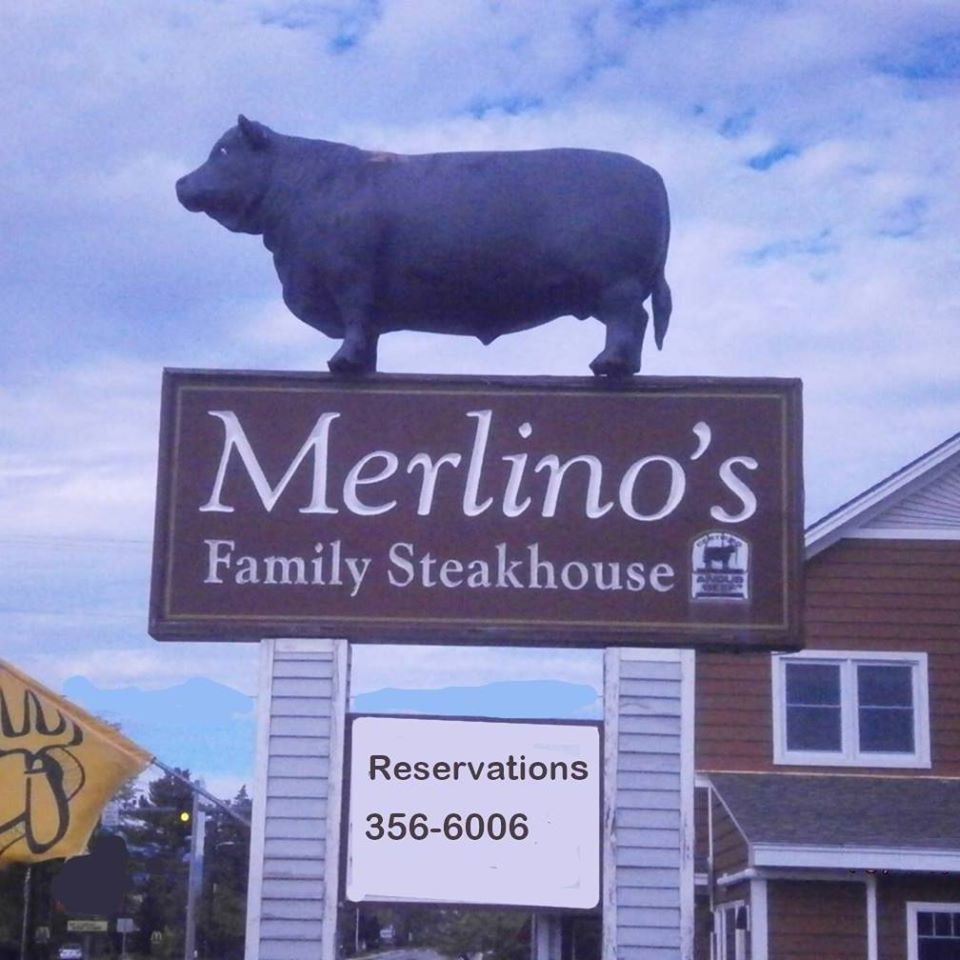 At the landmark
"Sign of the Steer"
on the Route 16 strip
in North Conway,
New Hampshire,
since 1967.
Sunday

Brunch 9am - Noon ...
Lunch & Dinner Noon – 9pm

Monday – Saturday
12pm – 9pm

We Take Reservations!
(603) 356 - 6006
Info@MerlinosSteakHouse.com
1717 White Mountain Highway
Route 16
(Next to Settler's Green
& Staples)
.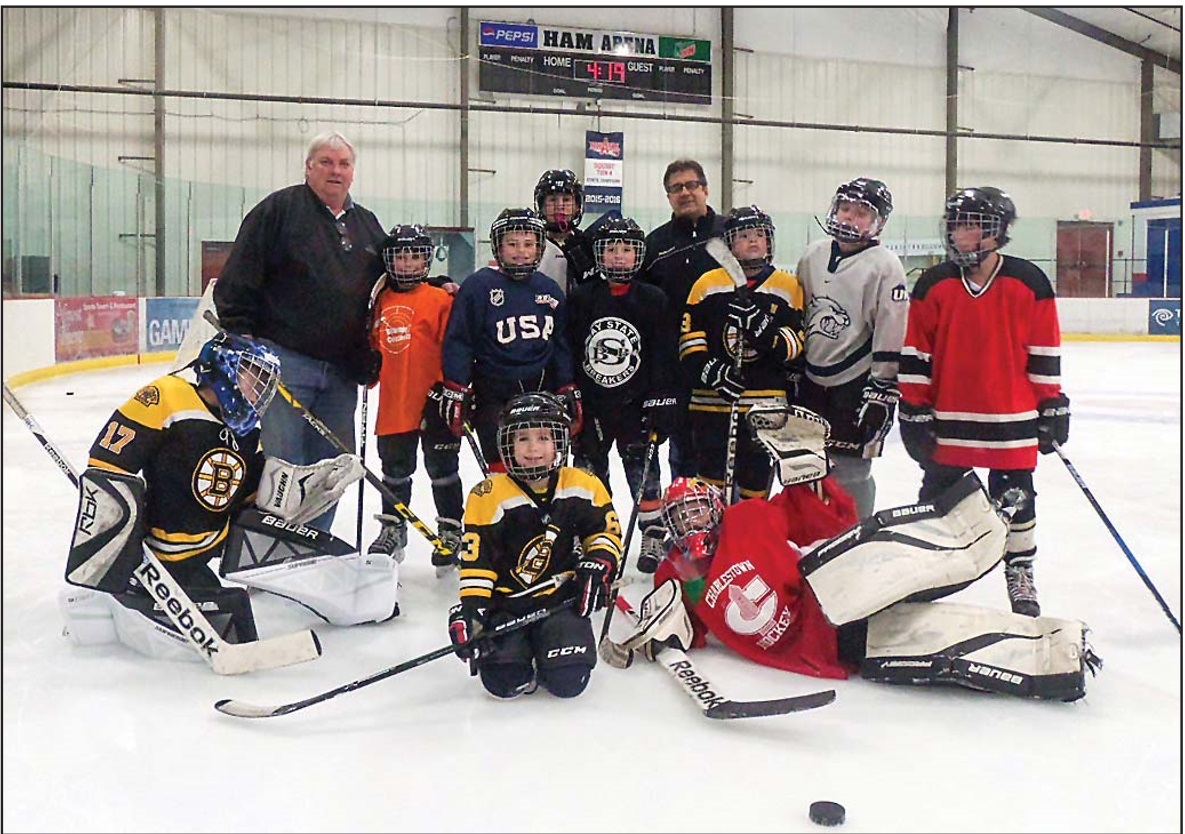 "The Ham Ice Area recently thanked Rick Luciano (far left),
for his longtime support of youth hockey. He is shown
with members of the MWV Squirts program. Luciano donated
$12,000 from their 40th annual Merlino's Golf Tournament,
held in June at the North Conway Country Club. "The donation
goes to the Ham and has direct impact on the youth hockey
tuition for Mount Washington Valley Youth Hockey players.
Our Mite program is only $100 for the year and our Squirt,
Pee Wee and Bantam programs are around $600-$700 per year.
Rates for the same programs around the state are twice that if
not more," said Dave Woodbury, manager of the Ham Ice Arena,
located on West Main Street in Conway.
For further information about programs, go to hamarena.com
or
call (603) 447-5886
__________